Why do Investors Lend on Fundkiss?
12 May 2021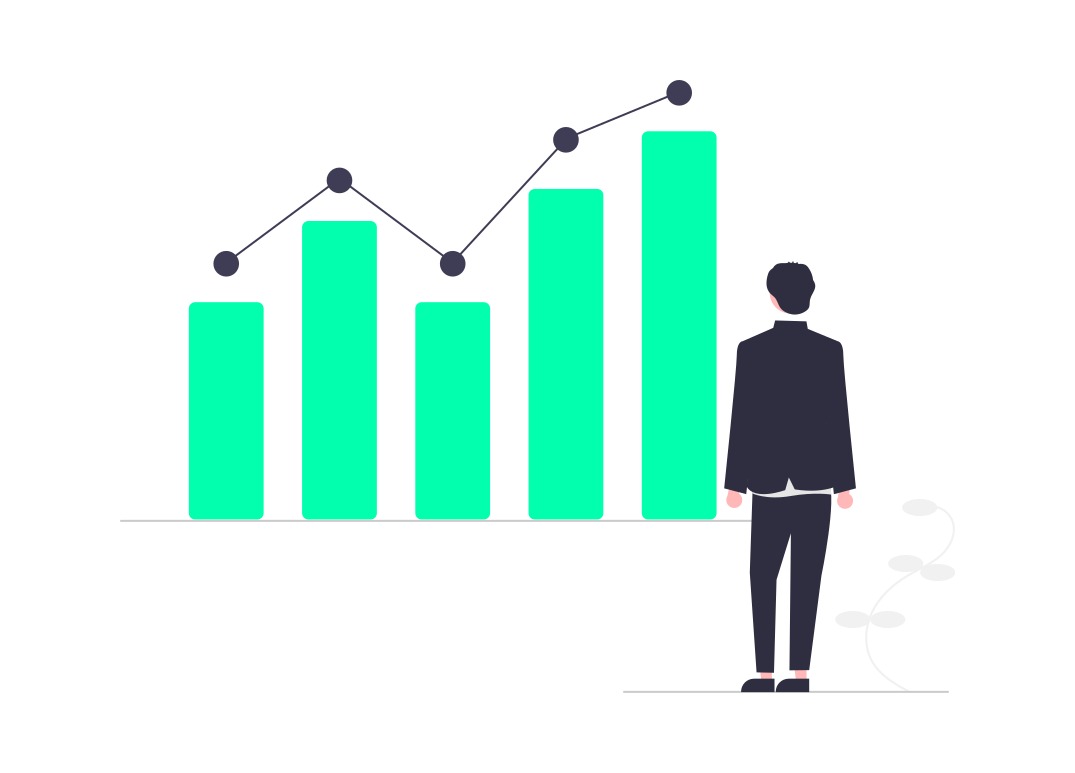 You will be forgiven to think that Fundkiss is only for businesses that need financing, there is a whole another way you can get involved with Fundkiss – by becoming a lender. Lenders make up the other half of the Fundkiss equation.
Fundkiss brings a unique investment opportunity, investments in SME loans. Fundkiss' growing lender community has over 2300 investors made up of individual and institutional investors. Let us look at some of the reasons why they choose to lend on Fundkiss.
SUPPORT THE LOCAL ECONOMY
The SME sector is crucial to the Mauritian economy. The sector contributes to 40% of our GDP and makes up 60% of our total employment. SME Sector is the backbone of our economy.
In times of current economic recovery, channelling investments into the SME sector is a great way to empower our local businesses. When you lend to an SME on our platform, you are supporting local businesses, local jobs and ultimately, the local economy. 27.7% of our lenders invest with Fundkiss to support the local economy. 
SMART AND EASY WAY TO START INVESTING
Our lenders come from all walks of life; individual investors who are new to investing as well as institutional investors. Our lender community is diverse. This is because we make sure that the lending with Fundkiss is simple and accessible, regardless of your investment experience. Fundkiss allows you to start investing with as little as MUR 5000, lend to local businesses you can pay a visit to and receive monthly repayments on your investments.
Investing can be intimidating, especially when you are a beginner. We strive to make it less intimidating by providing customer service that we are proud of and by keeping it simple and transparent.
Diversification in investment portfolio reduces risk. The more diverse your portfolio, the more stable your returns and lesser risk of capital loss. For experienced investors, investing with Fundkiss allows them to diversify their portfolio by giving them access a new asset class, SME loans, previously only reserved to financial institutions.
Lenders can further diversify their investments on our platform by spreading the total amount they intend to invest across multiple projects from different sectors and industries. This way, if a loan does go into default, the impact on your overall portfolio returns is contained as not all your eggs are in the same basket. 30.6% of our lenders invest on our platform to diversify their portfolio. 
FULLY ONLINE PROCESS
All you need is a smartphone! The entire process from registration as a lender to receiving your monthly repayments is done completely online.
We utilise a world-class platform to help you invest better. Being a fintech company, we will continue to use technology to innovate and improve the borrower and lender experience.
NO FEES
That's correct. No fees, whatsoever.
Fees are complicated. At Fundkiss, we only do what is smart and simple.
SO, HOW CAN YOU LEND ON FUNDKISS? 
Thinking of investing with Fundkiss? Visit the lender section on Fundkiss.mu to learn more and sign up.
There is a one-off verification process where you submit your id and address proof, but once that is approved, you are all set to lend! We recommend being prepared for when a project goes live on our platform. Projects get funded fast. Like really fast.
If you still have questions, give us a call on 5942 2018 or write to us at [email protected], we will be very happy to help.
Happy investing!