Recount of our first Borrowers' meeting
23 Sep 2020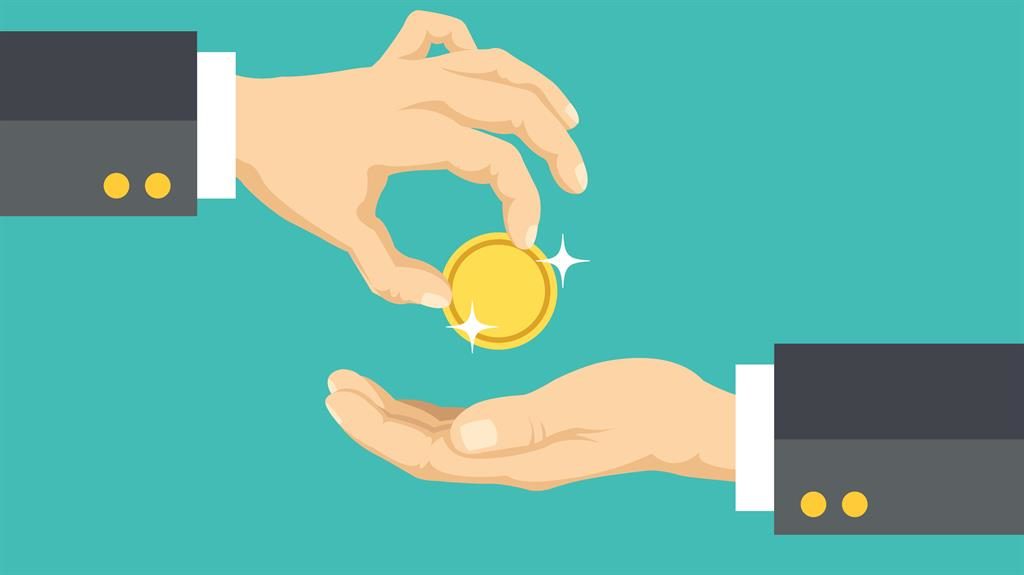 Credit Counts: How we assess borrowers at Fundkiss
These are exciting times for all of us here at Fundkiss, as our organisation cemented a significant collaboration with the SME Equity Fund in the third week of August, following the publication of the Peer-to-Peer (P2P) Lending Rules by the Financial Services Commission (FSC) the week prior to that. 
However, against a COVID-19 backdrop when entrepreneurs are facing more challenges than ever in accessing finance as well as ensuring sustainability of their operations amid tepid demand in a post-COVID context, we are only too conscious that it is incumbent upon us as the pioneering and sole crowdlending platform in Mauritius to educate the ecosystem and to encourage borrowers of substance to come forward. 
Hence, our team at Fundkiss held a breakfast event for borrowers together with our credit assessment partner, Strategic Insight Ltd, to explain to local entrepreneurs what the credit framework at Fundkiss looks like. 
How Fundkiss establishes the feasibility of projects listed on our platform
At the event, Zayd Soobedar, Managing Director, Strategic Insight Ltd, laid out the steps in the credit assessment process at Fundkiss, emphasising that the entire procedure can be conducted over as short a duration as 15 days if the borrower provides all the required documents upfront. He went on to underscore that the more the information a borrower is willing to provide, the easier it is to both assess their creditworthiness as an organisation and also the feasibility of the project being financed. 
He then took the audience through a detailed list of documents, noting that while Fundkiss was currently covered by a Regulatory Sandbox Licence (RSL) issued under the aegis of the Economic Development Board, the stringent KYC requirements followed by the platform would allow us to transition to a more permanent licence under the FSC with ease.
Zayd also took pains to clarify that businesses were not being penalised for declining demand in a post-COVID context. Accordingly, bank statements for the past 12 months are now solicited in lieu of those for the past 6 months as had historically been the case, in order to establish the appetite for borrower products or services in a business-as-usual context rather than subject SMEs to a potentially unfair assessment in the new normal when most businesses have taken a hit on sales. 
In terms of the steps in the credit assessment process, Zayd stressed that the streamlined procedure at Fundkiss is far easier for borrowers to go through than a bank's credit analysis which is typically time consuming as well as overwhelming in terms of the bureaucratic obstacles at each stage. In our quest for balancing the speed of credit assessment against the need for thoroughness in establishing the viability of the project, Fundkiss has tied up with Strategic Insight Ltd to ensure that for each potential borrower, the credit application is first prepared independently by a highly trained credit analyst at Strategic Insight. Next, it is reviewed by the Head of Credit Risk at Fundkiss after which it is sent to our Credit Committee for consideration. Only if all is found in order is a final approval given to the borrower in the form of a proposal for their review and acceptance.
In terms of the continued application of the credit assessment framework after a loan is disbursed, Zayd noted that post-disbursement monitoring is crucial, and is carried out under the aegis of a dynamic and pre-emptive Credit Risk Management framework that allows Fundkiss to undertake close portfolio management. Through the plethora of analytics and dashboards at our command, the team can easily earmark early signs of weakness and potential threats of default in the Fundkiss loan book, thereby positioning us to proactively take steps to avoid such a risk of default from materialising. 
How our investors view the lending process
The event also showed us that the efforts of Fundkiss to educate the ecosystem and drive home the importance of the credit assessment process are duly appreciated by our lender community as well.
As an individual lender, David Koon Kam King, a representative of the Chinese Business Chambers in Mauritius, emphasised that his background as accountant helped him understand Fundkiss' operations and become an integral part of our investor community – gaining a valuable insight into the world of entrepreneurs that had hitherto been a matter of great interest to him from afar. He also praised Fundkiss for helping investors take decisions based on the right recommendations on risk rating and loan amount as well as tenor that are made available for investor decision making as an intrinsic step in the lender's journey to assess a borrower and review their campaign on our platform. 
His experience was echoed by Edwardo Julliano Salvara of consulting and auditing firm, HLB Mauritius who represented the corporate investor community as his organisation actively invests in projects over our platform. Lauding us for providing an avenue that allows investors to take part in financing the real economy and creating an alternative asset class that has not yet been tapped in Mauritius to its true potential, Edwardo made it clear to the team that our efforts in bringing crowdlending to mainstream investing is striking the right chord with the corporate investment community as well.
Attracting borrowers of substance
Against the backdrop of this engaging event where we saw our present and potential borrowers get together in a zestful networking and brainstorming session, we are grateful to Strategic Insight for a partnership that is particularly significant as it reinforces our approach of collaboration across the financial ecosystem in Mauritius. This approach has most lately been symbolised by Fundkiss tying up with the SME Equity Fund to cover the entire spectrum of a business' needs from inception to growth with an enduring combination of debt and equity.
Thus, it is clearly established for all to see that crowdlending now enjoys support from enlightened players across the financial services sector. Going forward, we are intensifying our efforts to educate the ecosystem in a concerted attempt to attract creditworthy borrowers as we attempt to join the dots for linking investors seeking to invest in the real economy with viable SMEs that have been evaluated under our robust credit assessment framework.