FY21: The year that changed everything.
31 Aug 2021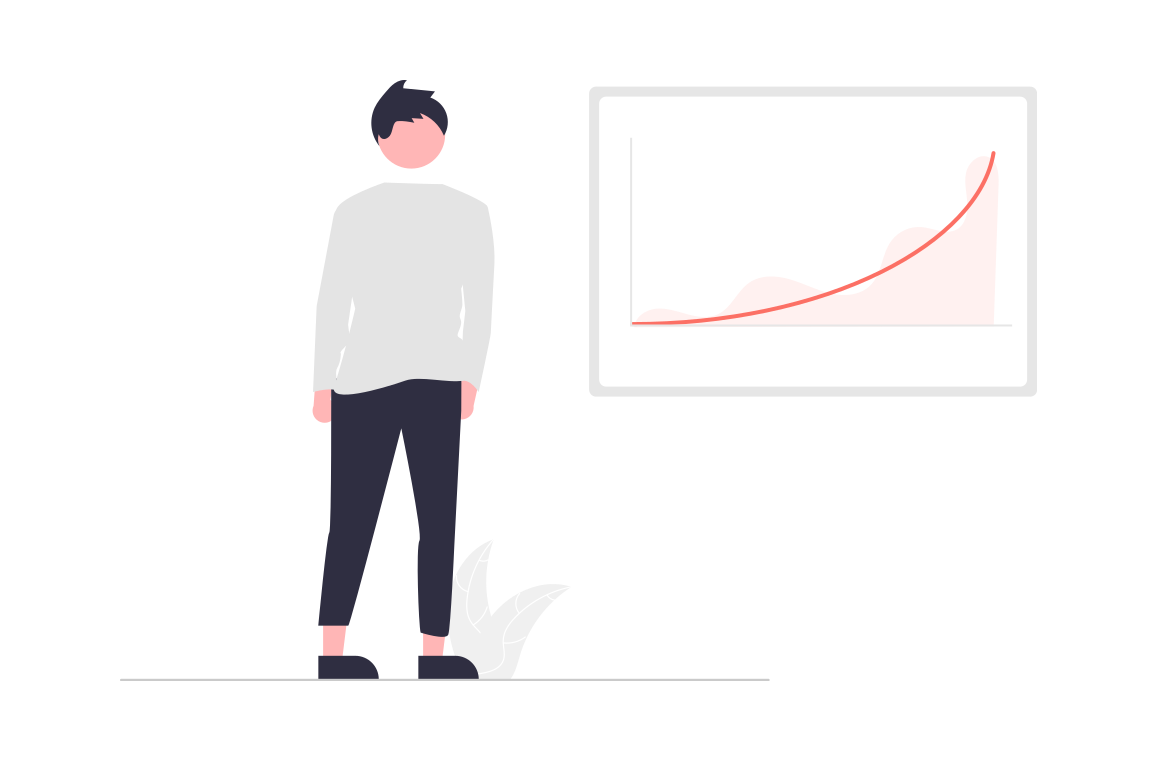 FY21 was far from normal. The effects of the first confinement still lingered when the financial year began in July 2020. More significantly, entire business sectors like tourism remained disrupted throughout the entire financial year.
The economic effects of the global pandemic were no longer subtle. The year tested the resilience and spirit of the business community in Mauritius, Fundkiss very much included. Despite these challenging circumstances, the team at Fundkiss persevered to achieve some amazing end of year results.
Not only that, there were some silver linings to these clouds. With COVID-19 accelerating technology adoption across the country. This, taken together with our end-to-end online application process and the team's ability to work from home, our borrowers were able to safely and speedily submit applications throughout the second lockdown from March to June 2021.
Moreover, even when over half the members of our team had to undergo quarantine in May 2021 due to COVID-19 exposure, Fundkiss still managed to accomplish the best month to date in June.
This shows the team's ability to strive in the face of adversity – much like the entrepreneurs we support, and whose struggles to sustain their businesses in the current economic environment. They have truly commanded our deepest respect and wholehearted support.
At the end of FY21, after facing a year of extremes, we look back at our thriving community of committed lenders and borrowers with a sense of satisfaction. The numbers speak for themselves:
• From July 2020 to June 2021, we supported 97 SMEs — more than twice the 47 projects funded in FY20. Moreover, our lender community grew 57% to 2,622 registered lenders.
• Overall loan production at Fundkiss grew exponentially to MUR 52.8 mn, up 114% from MUR 24.64 mn in FY20. That's MUR 52.8 mn injected back into the Mauritian SME sector to support the growth and recovery of 97 local businesses!
• The time to funding in FY21 was three times faster on average, down to 5 days from an average campaign duration of 15 days in FY20. Indeed, the shortest funding cycle in FY21 was a cool 3 minutes, making it our fastest funded project to date!
• We onboarded our first institutional investor SME Equity Fund in August 2020. It has been great going since with as much as 16% of the total loan funding for FY21 coming from the institutional investor segment.
The Results – A Deeper Drill-down
Diversity within our borrower community
The total loan production at Fundkiss grew 114% in FY21 compared to the previous year. Meanwhile, the number of projects funded more than doubled to 97. Not only did our borrower community grow apace, but the Fundkiss revolution extended to all corners of the island, with our borrower base exhibiting rich diversity in their business sector, size and location within Mauritius.
To illustrate, the top three industries our borrowers belong to are – wholesale & retail trade, agriculture, and construction – covering the entire spectrum of primary, secondary and tertiary industries. Of the 97 projects financed in FY21, 61 were for SMEs and 36 for sole traders. The average loan amount borrowed in FY21 was MUR 544k, with the smallest funded project being MUR 50k and the largest, MUR 4 mn. This goes to show that our borrowers cover a wide cross-section of the SMEs that make up the Mauritian economy.
In FY21, the most pressing reason for SMEs to turn to our platform was for meeting their working capital needs. Considering lower sales and stretched repayment cycles of their own client base in a COVID-19 context, SMEs needed a fast, simple and unsecured financing solution to support their day-to-day business costs such as salaries, rent, operational costs and cash flow gaps. Having said that, capital expenditure took second place, showing that businesses still continued to invest in plant and equipment, machinery as well as furniture and fittings in anticipation of future growth.
In two years of its operations, Fundkiss has repaid MUR 34.11 million to its lenders, MUR 5.39 million of which is interest income.
Our lender community grew and remains understanding
The projects couldn't have been funded without our engaged and thriving lender community. Showing that strength lies in numbers, it takes an average of 19 lenders to fund one project on our platform. Of the total MUR 52.79 mn extended as SME loans, individual lenders funded 84% while institutional investors funded the remaining 16%.
As we encourage lenders to diversify their investments to spread their risks, we expect average ticket sizes to reduce as lenders diversify their investments across multiple projects, with an average lending ticket size of MUR 28,691 in FY21, down from MUR 38,784 in FY20.
The number of lenders on our platform has grown steadily, showing heightened interest in SME loans as an asset class, with lenders receiving an average interest rate of 11.7% p.a on their loans. Indeed, the lender community grew apace in FY21 to 2,622 registered lenders on our platform from 1,666 in FY20, over 600 of whom have invested in multiple projects throughout the year.
We are also pleased to report that in our two years of operations, Fundkiss has repaid MUR 34.11 mn in total and MUR 5.39 mn in interest to our lenders.
Despite the challenging economic environment, only three loans have been declared as bad debts and are in legal recovery. As for the rest of them, we can imagine making repayments may have been challenging in the past year. In select cases and with the support of our lenders, we were able to grant a moratorium to 37 of our borrowers and extend their repayment timings.
An incredible 99% of all lenders voted in favour of granting these moratoriums.
With Peer-to-Peer (P2P) lending firmly established as a regulated activity under the P2P lending rules announced in August 2020, and Fundkiss being the first operational platform to be granted a licence under this regulatory framework in April 2021, it is clear that FY21 has been an unprecedented year on several counts.
As Mauritius looks forward to emerging from the shadow of the second wave of the pandemic, with a good majority of our population vaccinated and more relaxed travel protocols – the worst might very well be behind us.
Looking ahead, we are convinced that innovation, agility and resilience will remain key to succeeding in this tumultuous environment.
More than ever, we are inspired by our courageous entrepreneurs and committed lenders to contribute to the economic recovery in Mauritius.